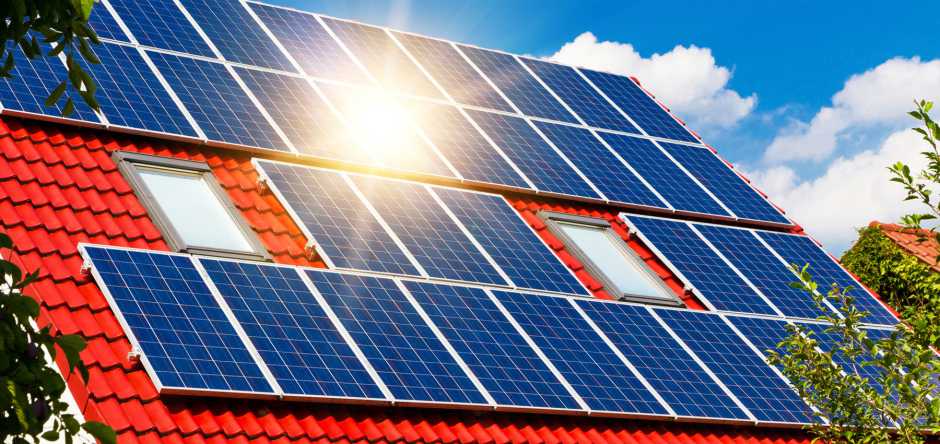 We offer rooftop solar solution to fulfill our customer's need for uninterrupted supply of power. We tailor each rooftop project to suit our customers' requirements- whether it is for domestic, commercial or for industrial purposes.
The minimum capacity of our rooftop solar power plant is 1kW. The size of the solar plant required will depend on the electrical load and the number of kWh (units) consumed. On an average, a 1kW power plant can generate 4 kWh of power a day. Our 1kW plant occupies about 100 square feet.
Our solar power plants come with a 5-year warranty with no maintenance required. We facilitate the sanction of loans for our customers.
Rooftop Solutions
You can harness the power of the sun by just giving us a call. While you sit back and start measuring your potential savings on your electricity bill, we'll get down to work-
We will come to you to make a feasibility study and a site evaluation where we will assess and conclude whether our solar power plant is a good fit for your building and your needs.
Once we have concluded that our solar power plant will benefit you, we will progress to the next step. Our designer will visit you to size up and take measurements of the location to start working on the design of your very own solar power plant.
After the design is finalized and approved, our installation team consisting of engineers, a project manager, and electricians will begin the installation.
The installed solar power plant will then be tested by our installation team to ensure its performance.
Adhering to our high-quality standards, we have an onsite quality team who make regular visits to the sites where our solar power plants are installed. The team performs quality checks and inspects the plant to make sure that its performance is as expected.
Mounting Options
Tiled Roof Mounting Structure- It is an ideal for installations on pitched, tiled roofs inclined anywhere between 5° and 60°.
Tin Roof Mounting System- It is suitable for any flat roof. It provides a simple and cost-effective solution for mounting all framed and unframed solar panels currently on the market.
Tilt Roof Mounting System- This designed for the harshest environments on flat roofs or on the ground.
Pole Mounting System- This system is the perfect solution when maximum flexibility is required in the installation.
Ground Carport & Greenhouse Mounting System- This system acts as shade structures like patio covers where the installation provides shade

Fill the below details to download our brochure & leaflets.